Designs by Dinah was born out of a need to unleash my creative talent. Having been immersed in the belly dance world since 2004 and admiring the range of costumes out and about, I began designing my own costumes in 2010 while living in Europe and training extensively with internationally renowned bellydance instructor and choreographer Momo Kadous. 
Since then, I've created custom costumes for dancers in the U.S. as well as Europe.  I love the creative process of it all, and I take pride in my attention to detail and design. Whether cheeky and fun, vintage and lush, or sleek and sophisticated, I enjoy breathing life into my creations.

Now living in North Carolina, I create all of my costumes out of my home office/workspace, and I enjoy every moment of it.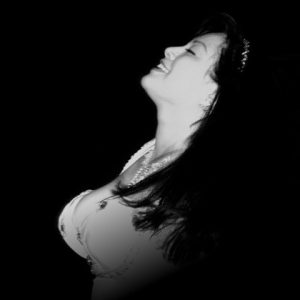 Dinah, I really really love your work! Many details, very meticulous work! Great stylist!
[Pharaonic Opulence] is even more beautiful in real life! Thank you soooo much! You do exquisite work! This costume is well made, and the design is flawless!
Your work is superb. Thank you for my beautiful costume.